Another month has flown by and the committee has been looking at the various protocols or hoops which we and any hall we hired would have to jump through before we can consider any live meetings of our society. Consequently, we will be continuing as now until further notice. Bearing this in mind, can the membership let us know whether there is anything that they would like the society to consider which would help them in their research?
Over this Bank Holiday weekend both Lost Cousins and the censuses on FindmyPast will be freely available. The 1939 Register is not a census so is not included in the offer from FindmyPast but if you do have a subscription, it is worth taking a look at it again as it has recently been updated on that site with the release of an additional of almost another 100,000 records. These will include some who have recently died allowing entries which had been redacted to be opened.
After all I have ever said and written about the accuracy of Family Trees on Ancestry - yesterday I found a tree with a photograph of my great grandmother from Wraxall which is better that the one which my mother had given me!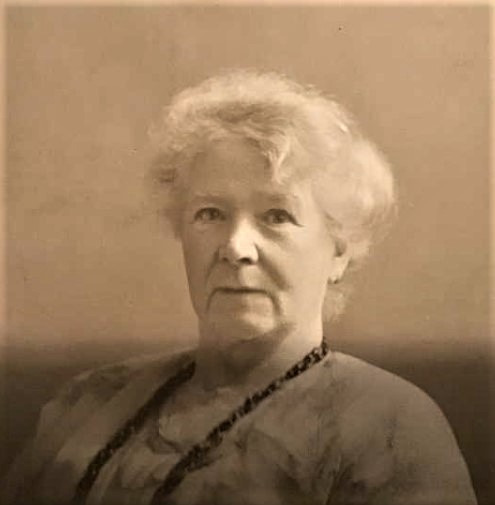 The bonus is that it was on a tree of someone with whom I share DNA but whose surname is new to me as they are descended from a female line. The moral of this story is that it is beneficial to research all descendants from great grandparents because you never know where a link may be found.
Last month I watched a free talk about archaeology, Cheddar Man and ancient DNA which was interesting and thought provoking. This was arranged through Evenbrite I looked to see what other talks Evenbrite had about Family History. They are not listed in date order so look through them all. I see that Jenni PHILLIPS is giving a talk in June about Using Probate Records. This talk is primarily for the Glamorgan FHS but is open to others to watch. Jenni is a long-standing member of this society and regularly contributes to the Facebook Group. She had also recorded three talks for THE Genealogy Show in June.
After my talk about Burlington Street, someone remarked to me that you could research any street and find interesting families with fascinating stories. How true! Every family has its own history to reveal and as has also been shown with house histories these can shed light on the way of life at that time. It is not only people and houses which reveal an interesting past. Members of my family seems always to have been interested in motoring and have owned some interesting vintage cars. In the days when Logbooks were physically exchanged it was possible, using skills honed on family history research, to find out more about the cars and their previous owners. We may not have aristocracy or money in our family, but the cars had them! Some County Record Offices have archives containing car registration numbers and when they were issued and to whom. This reminds me that not all records are online and visits to County Archives after using their online catalogues and/or Discovery on the National Archives, which includes other Archives, to locate possible documents is still essential whether you are researching people, houses or cars.
If you have an address, Google Street View is also extremely helpful in seeing the area where your family lived. Be wary though, I have an address of an aunt in 1955 of 50 Nuthatch Drive, which was non-existent when I looked for it – only a few newish looking houses in Nuthatch Drive. Thinking more about it I remembered being told that she lived in a "pre-fab" and presumably the area has since been redeveloped. However, Know Your Place was able to answer that question. The area now had a completely different road plan.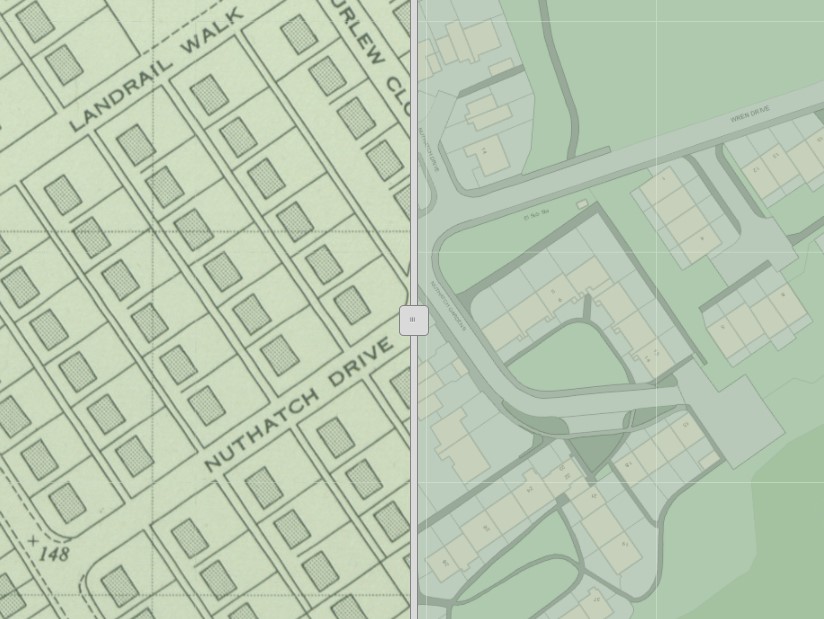 This aunt was a State Registered Nurse and Midwife. Her records are available online on Ancestry under "UK & Ireland Nursing Registers, 1898-1968" and the "UK, The Midwives Roll 1904-1959" each time listing where she was living and when she qualified. Her aunt, my great aunt, was a teacher and her qualifications and teaching career can be found on Findmypast under Teachers' Registration It lists where she trained and all the schools where she worked. But it does not tell the whole story. She stayed on as a pupil teacher in her school and eventually trained at a Day College. A visit to the local Archives and a look at the logbooks of the schools in which she taught told me more. That she lost her voice, that her classes were large, that she had to stay at home because her mother was unwell but was a good and effective teacher although very short! Newspaper accounts show when she passed examinations. I have some of the books she had while training and teaching which she gave me and some handwritten lesson notes all of which add to my memories of a great aunt. Don't forget to research those maiden aunts – very often they can add a lot to the family story.
Not much to report this month in the way of Society news.
The next Members' Zoom meeting is on Thursday 20th May at 7.00p.m. when the topic will be The Commonwealth War Graves Commission. Make sure that you are a paid-up member of the society so that you get notification of how to join.
The deadline for the next edition of Buckets & Spades is on the middle of June so you have all of May to write an interesting article.
I would appreciate any ideas on how to encourage contributions in the form of queries or comments to the web site or postings on the Facebook Group.
As we are no longer meeting in person we rarely get any feedback on how you think the society is doing or what you would like to happen. Please let us know by adding comments to this newsletter.
To paraphrase John F Kennedy - "Ask not what the Society can do for you - ask what you can do for the Society!"
I hope you all danced round a Maypole this morning and washed your faces in the morning dew - it was very cold!