Research Forum
Harriet Emily PARSLEY
published by Pat Hase on Sat, 10/04/2021 - 11:54
Hugh Camplin PARSLEY married Emily ESCOTT in Christon in 1838 and they had two children christened in Christon in 1839 and 1841 before his death in November 1841, aged only 25. Emily married again in 1845 in Weston to John KIRKBRIDE and had another family. But I can't find what happened to her PARSLEY children until Harriet Emily PARSLEY, her daughter married in 1866 in Compton Bishop with the marriage witnessed by John & Emily KIRKBRIDE. Can anyone find them?

4 Comments

login
or
join us now
to post comments
Edwin LONG R.A. 1829-1891
published by Pat Hase on Wed, 24/03/2021 - 14:19
As a child I was intrigued by my Grandfather's story that there was a connection with Edwin LONG R. A. and one of my aims when starting to research my LONG ancestors was to prove (or disprove!) this. 40 years on I'm still trying!
I can trace my own LONG ancestors back to a Robert LONG and Hester PRIGG who married in Bitton, Gloucestershire in 1767. They had two sons christened in Oldland, Bitton in 1767 and 1769 and then my direct ancestor, Samuel who was christened the day before he was married in 1803, aged 25, the son of Robert & Hester. This suggests a birth date for Samuel of 1777 or 78. (He was the subject of an earlier Research Query)
I can trace Edwin's LONG ancestors back to a James LONG who was born in about 1773 (not in Somerset - from the 1841 census when he was living in Weston, Bath). Could James have been another son of Robert & Hester? James called a daughter Hester - is that a clue or a red herring? James was a non conformist with two of his children being christened in the Penn Street Calvanistic Tabernacle in Bristol and he was closely connected with the Argyle Chapel in Bath and Edwin LONG, his grandson was christened there.
Why is there a gap in the children of Robert & Hester LONG between 1769 and 1778? I know the tax on christenings 1783-1794 might have caused some omissions but that doesn't cover the missing dates. I would like to find the parents of James even if it disproves Grandfather's story.
This is a painting which I was taken to see (many times!) in Bristol Museum as a child - I thought it was called Moses in the Bulrushes but it is actually The Pharaoh's Daughter by Edwin LONG. The picture still belongs to the Bristol Museum & Art Gallery.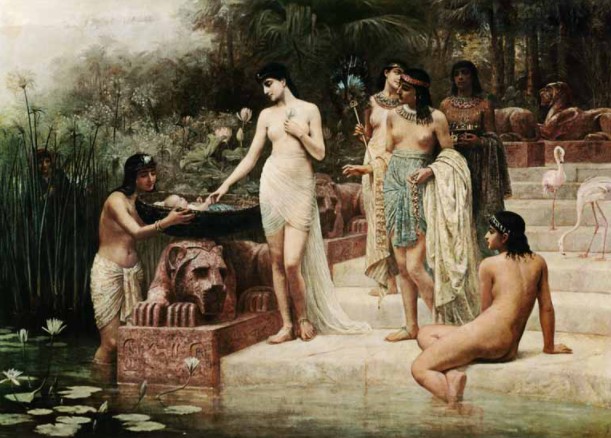 2 Comments

login
or
join us now
to post comments
Street Number Changes
published by Pat Hase on Wed, 17/03/2021 - 18:55
In about 1908 the streets in Weston-super-Mare were renumbered so that sequential numbering, up one side and then down the other, changed to odd numbers on one side and even numbers on the other. This has caused many people researching their families to believe that families moved to another address in the same road when in fact all that had changed was the house number. By comparing a small sample of the 1901 census with the 1911 census, although many families have moved, it is interesting that
DOWDEN was at No 16 in 1901 and No 26 in 1911
TOTTLE was at No 17 in 1901 and No 24 in 1911
CURTIS was at No 18 in 1901 and No 22 in 1911
This advertisement from 1911 gives both addresses for HARRIS and Son. Henry HARRIS was at 29, Orchard Street in 1901 and his son, Aubrey HARRIS can be found at 4, Orchard Street on the 1911 census. These do not tie in exactly with the examples above but in 1911 there were many more addresses in Orchard Street than in 1901, so there had been additional building as well as the changes in the numbering.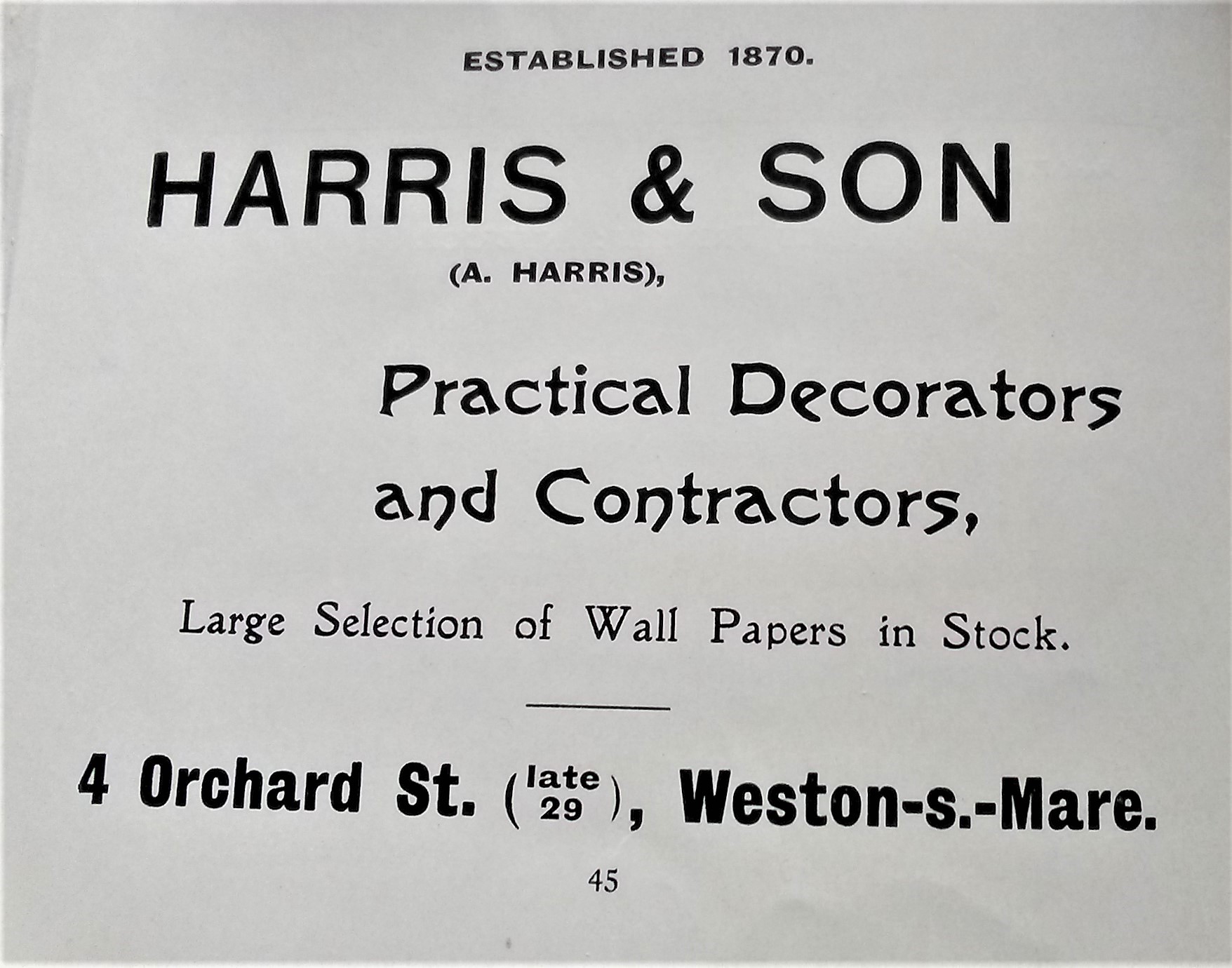 login
or
join us now
to post comments
Christmas Fund for Unemployed
published by Pat Hase on Fri, 12/03/2021 - 10:10
I have been contacted with a query about this stamp. It is 2" x 1" and printed in blue. Can anyone help with discovering when it would have been issued (probably between 1937 and 1960)? Who was responsible for this fund and what was the outcome? How were the funds distributed?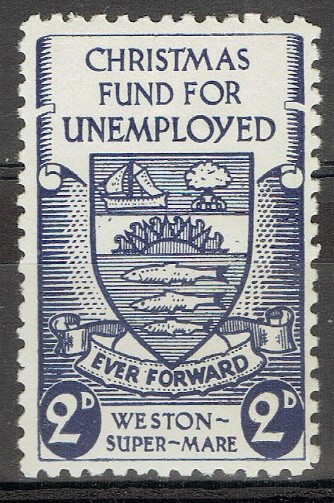 Weston worthies
published by Anne Wolforth on Sat, 06/03/2021 - 17:32
I have been a member for many years but not good with computers just found how to get on this site but believe Pat has done research on the Weston worthies how can I look at this site please. Anne Wolforth member 49.
Also do not seem to have any surname interest for me now James, Jones, Fry and Lake.
Milton Road Cemetry
published by Eddie Prest on Tue, 02/03/2021 - 18:08
Hello,
Who do I contact to find out what is written on headstones in the cemetery that are now illegible?
My family research has found a headstone but the wording there on has weathered away but frost etc.
Is your research stuck?
Use our research forum and
(If you are already a member please login (if not already logged in). If not why not join us now - see the link to the membership page.
Forthcoming Events
Society Committee Meeting
Monday, 7th February, 2022 10:00 - 12:00
Physical Members' Meeting
Wednesday, 9th February, 2022 14:30 - 17:00
Physical Members' Meeting
Wednesday, 9th March, 2022 14:30 - 17:00
Physical Members' Meeting
Wednesday, 13th April, 2022 14:30 - 17:00
Physical Members' Meeting
Wednesday, 11th May, 2022 14:30 - 17:00
<- View calendar for more