News & Information
May 2019 Update


published by Pat Hase on Wed, 01/05/2019 - 10:39
It's May 1st - How many of you have danced around a Maypole? Did your ancestors? May Day will be celebrated here on Monday 6th May with many traditional events. The crowning of May Queens or Princesses and Morris Dancing.
Family History Federation
Following its re-branding from the Federation of Family History Societies the Family History Federation has published its

Really Useful Leaflet 2019 which includes a list of useful Web sites many of which are free to use but where payment is involved the "£" sign is used to show this.

Our Members can also read the Latest Federation Newsletter on our web site – just click on FHS Newsletters in the left hand column on our home page
Helpful Hints
About a year ago Findmypast published a Blog covering 6 Common Genealogy Mistakes (and How to Avoid Them). In case you missed them I've included a link to them because we all make mistakes!
If you are researching Wedmore families you might find this interesting – Dr John Westover of Portch House Wedmore kept a Journal of information about the many patients he dealt with between 1686 and 1700. It includes the cost and the cures he offered and makes fascinating reading.
The Genealogist has released some new Records which they have called Little Dorrit, Dickens and Dad's Debts - They are new Criminal records reveal the dark side of debt in the past
Ancestry has a new collection of historical postcards from the United Kingdom & Ireland 1893-1963. There are several from Weston-super-Mare and district.
Winscombe has always been a large parish in this part of Somerset and the Winscombe and Sandford Parish Council Web site offers a historical aspect to aid in your understanding of the background. It includes a mention of a book which can be read online by Francis Knight called "In the West Country". It covers a wide area with chapters on Winscombe, Woodspring Priory highlighting the rural nature of the landscape.
I have been very impressed with the free web site ColouriseSG which takes black and white photographs and gently tints them. They do not claim that the colours will be the same as the original subject but it is very good on skin colour and natural background and really brings old photos to life. Do try it.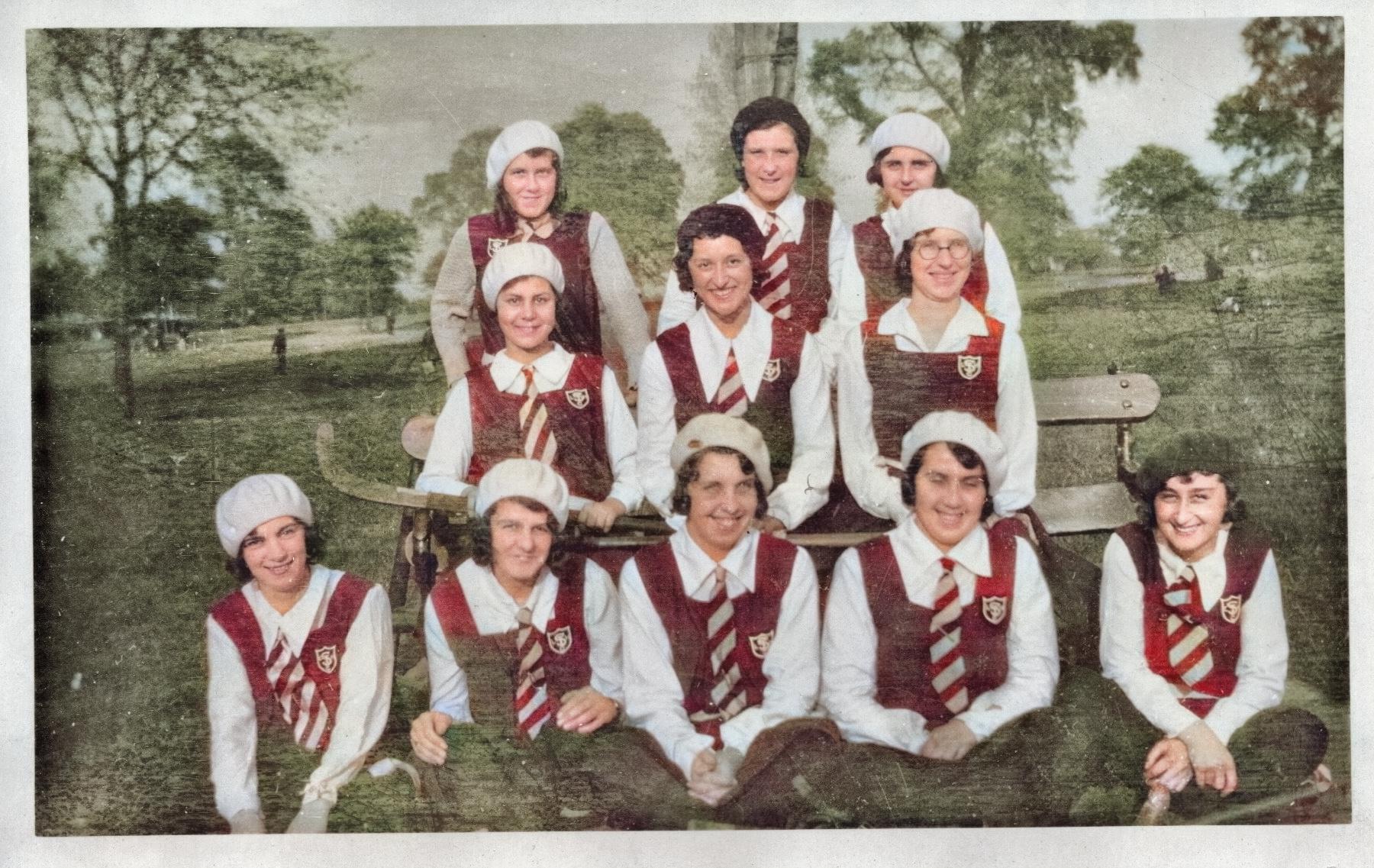 Society News
A reminder that I am collecting information about marriages which took place at Wadham Street Baptist Chapel. Please let me have details of any which you have found during your own family history research.
The Free Help Sessions at the Library were quieter over the Easter Break but they will be available every Saturday afternoon between 2.00 p.m. and 3.30 p.m. All you have to do is to come in to Weston Library - in the Town Hall - and just bring your query with any information you have already found.
If you can't make the library then why not use the Research Forum? That also has seen less use recently but we do have some extremely knowledgeable members who wold be delighted to share their experiences with you - you only have to ask.
The next Monthly meeting on Tuesday May 28th is presented by Clive Burlton who has written and helped to present a documentary about Bristol's role in the WW1. Clive lives locally and will cover aspects of the Great War and the effect it had on Bristol and how Bristol reacted to the challenges.
The ALHA Newsletters, which can be accessed from our web site, (see link in left hand column of home page) give more information about local events which may interest you.
If I have omitted any events and information please add them as a comment to this Update.

login
or
join us now
to post comments
Forthcoming Events
Society Meeting
Tuesday, 23rd June, 2020 19:00 - 21:00
Society Meeting
Tuesday, 28th July, 2020 19:00 - 21:00
Society Meeting
Tuesday, 29th September, 2020 19:00 - 21:00
Society Meeting
Tuesday, 27th October, 2020 19:00 - 21:00
Society Meeting
Tuesday, 24th November, 2020 19:00 - 21:00
<- View calendar for more