This letter has been found in Weston behind a fireplace. It has lost the signature at the end but I would love to find out who wrote it. Can anyone help with suggestions?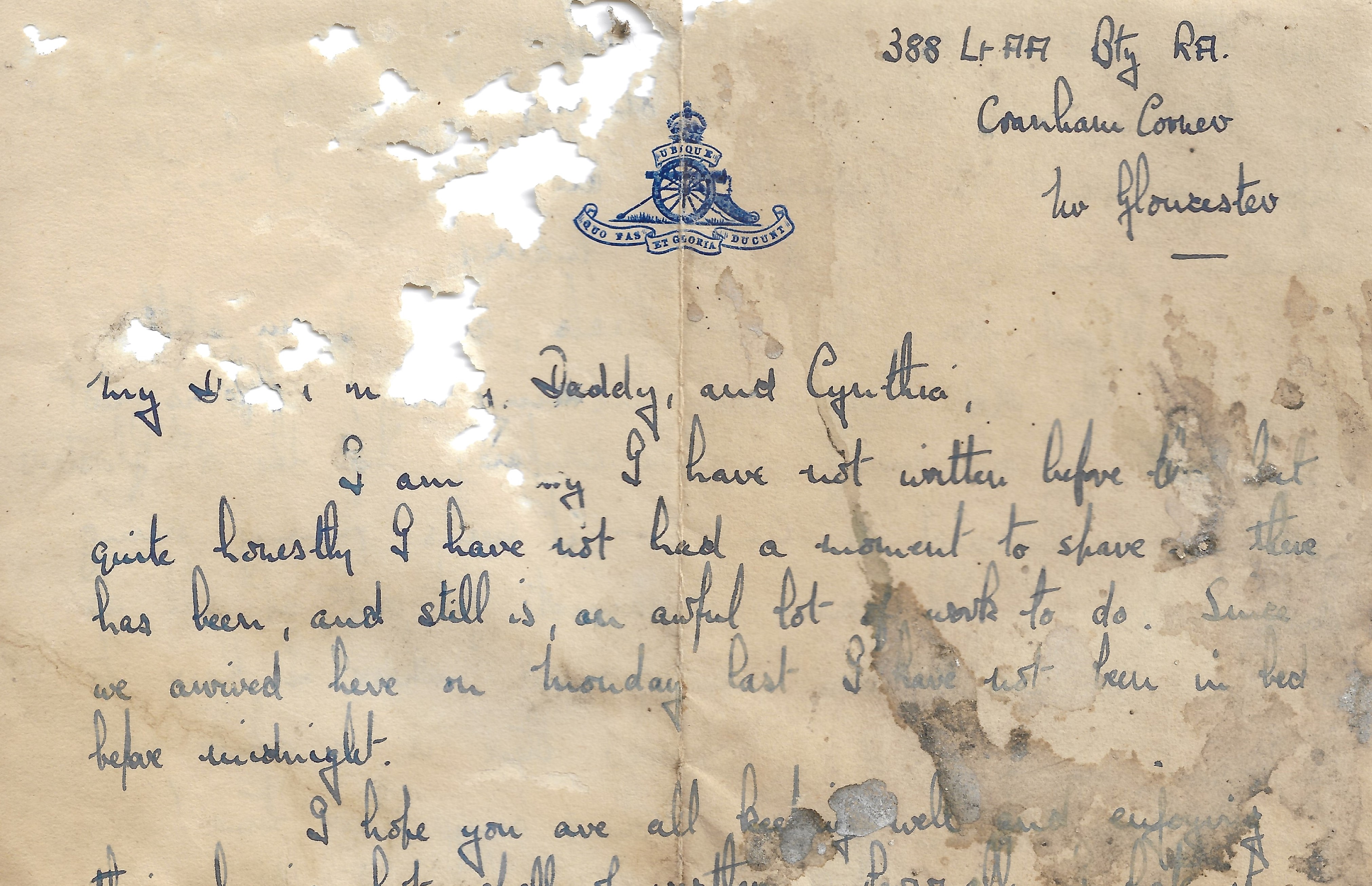 It is probably dated in the 1940s as it later mentions
"when we leave Tidworth we start combined operations training, beach landings etc. - this is the only thing that prevents us being really browned off - the thought of landing on the continent, which I am sure will come off soon"
I contacted the Royal Artillery Museum who sent the attached document but I would like some advice on how to proceed.