Research Forum
HADWIN


published by Bill Caple on Thu, 26/09/2019 - 14:23
I received an old postcard from Peter Lander (Birnbeck Pier Regeneration Trust) showing damage caused by the 1903 storm at Weston, on the reverse of the card is some information about a family, are you researching these names?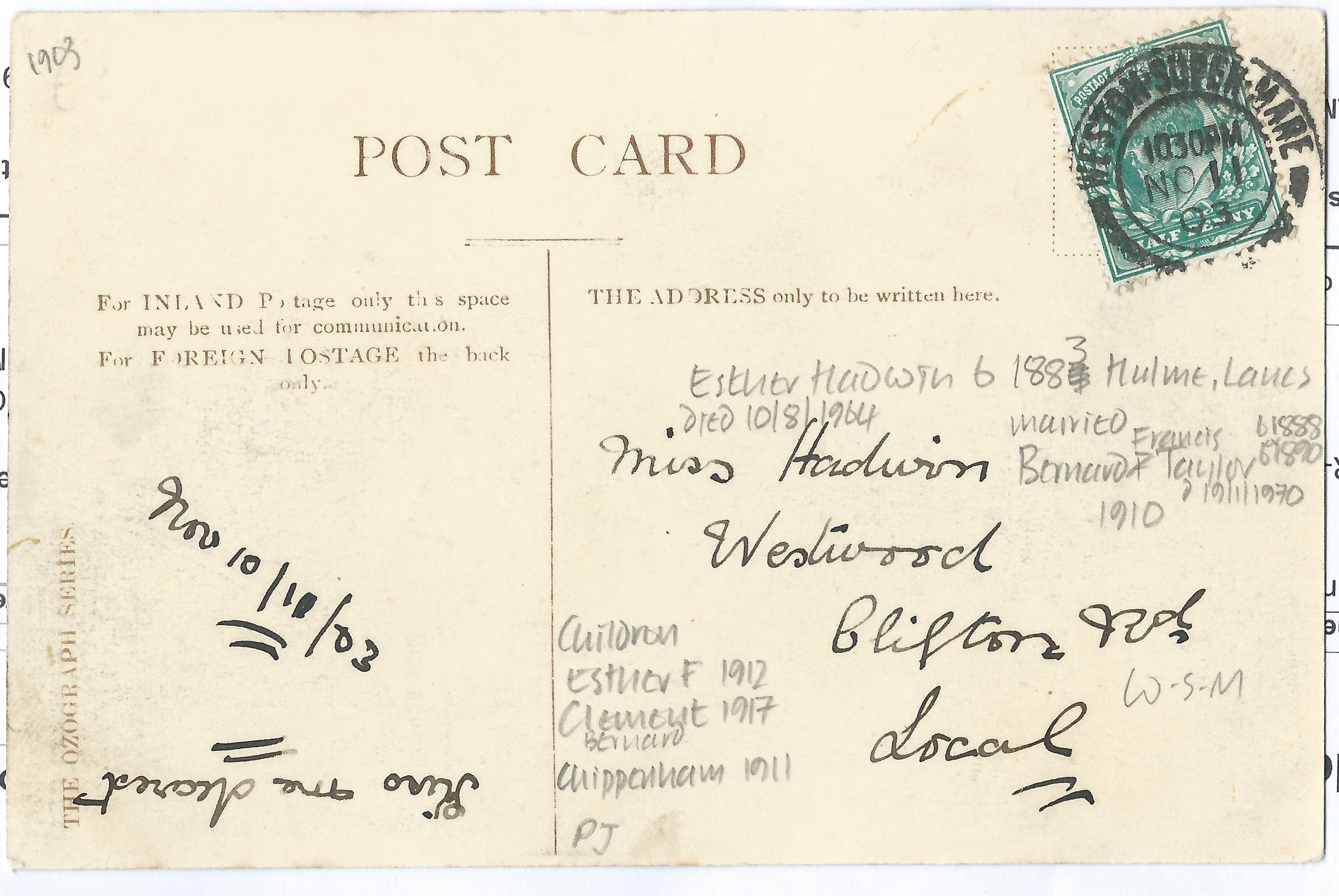 login
or
join us now
to post comments

print
Comments ..
Is your research stuck?
Use our research forum and
(If you are already a member please login (if not already logged in). If not why not join us now - see the link to the membership page.