Could you have Ancestors buried in
Weston-super-Mare Milton Road Cemetery?
As a result of the Burial Act in the early 1850s, Weston was given permission to open a Municipal Cemetery and at the same time the existing Burial Grounds at St John's and Emmanuel were closed to new burials. This was a result of the growing population of Weston-super-Mare, the old burial ground of St John's no longer meeting legal requirements for burials and the one at Emmanuel being subjected to flooding.

The first burials in Milton Road Cemetery commenced in May 1856.

Transcripts of the burial registers for Milton Road Cemetery are available for Society members to download and search.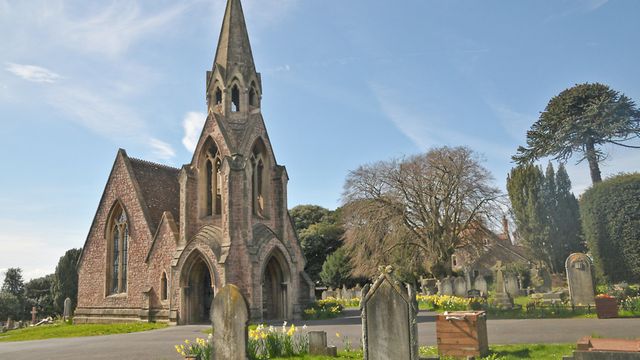 After many hours of work by members of the Society and incorporating Life Member Brian Austin's earlier survey of Memorials a full transcript of these are now available for members to view online. In addition we can also supply plot and grave plans to help locate graves of interest.
The Cemetery is now run by Weston-super-Mare Town Council